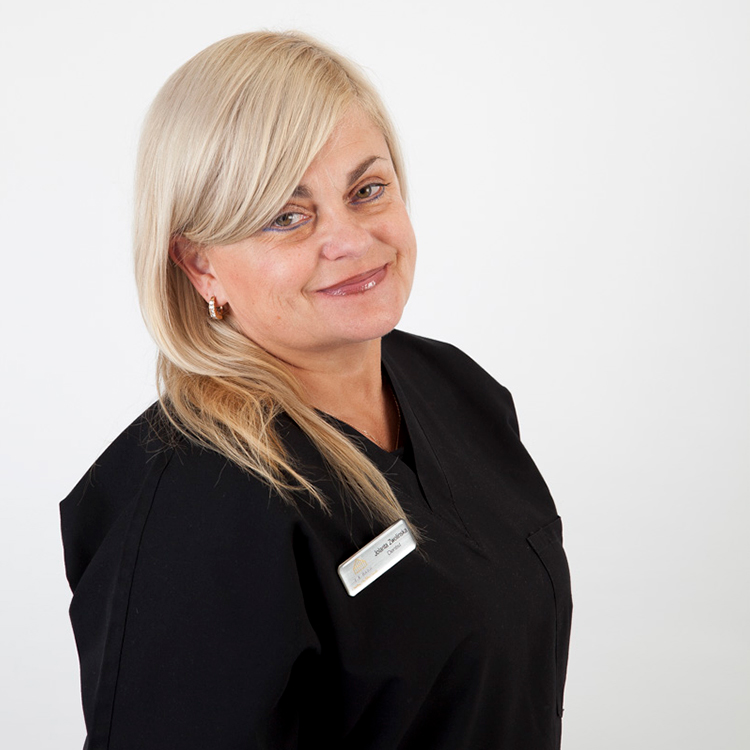 Qualification: Lek Dent (Bialystok 1985)
I was born in Bialystock in north-east part of Poland. I graduated in 1985 from the University of Bialystock. My first job was in a Public Health Centre, where I worked for 14 years. At the end of my job I worked as a senior dentist. For the next 8 years I worked in my own dental practice. I was awarded as a specialist in general dentistry and four years later as a specialist in children's dentistry. In 2009 I wanted to join my husband Mariusz, who was working in London, to gain some experience of working with people abroad. We moved to Scotland, which is a very interesting country for us with its culture and history. It was a very big challenge. I started my first job in Scotland in 2009 in the Highlands.
In 2014 I moved to Stranraer and started working with T K Barr Dental Care, where I met very friendly and helpful staff and open-minded, warm patients. I have got two adult sons, who live in Scotland, and two wonderful grand-daughters. I love to visit new places with my husband, particularly the countryside. I spend my free-time walking, cycling, reading and improving my English. My main goal in my professional life has been making other people feel healthy and happy.