Facial Rejuvenation & Dermal Fillers
Now available at TK Barr Dental Care!
You know when you're getting yourself ready in the morning and you look into the mirror? Do you see all those lines and wrinkles looking back at you and wonder……… where on earth did they come from?
In your mind's eye you still feel and look 25 years old but reality often tells us a very different story. So what can we do to realistically turn the clock back a bit for you?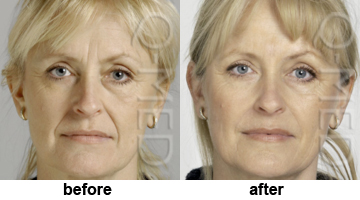 With Facial Rejuvenation & Dermal Filler treatments you can:

Reduce or eliminate your frown lines, wrinkles & crow's-feet
Fill out your "smoker's lines" around the upper lip
Enhance your lips
Rid yourself of "Bunny Lines" across the bridge of your nose
Have cheek enhancements to increase facial volume
Eliminate excessive sweating under the arms
Make yourself look & feel more attractive
Improve your self confidence
Boost your feel-good factor